"CREATING A WORLD
WE WANT TO LIVE IN"

ECPP – NEW DATES: 29 JUNE – 2 JULY 2022
"HEALTH AND WELLBEING FOR ALL
– HEADING FOR THE FUTURE"

Nordic Public Health Conference – NEW DATES: 28 – 30 JUNE 2022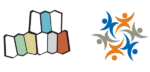 Update November 2021
Dear delegates,
Both conferences were postponed from 2020, due to COVID-19, and will take place in the end of June and beginning of July 2022 in Reykjavik.
As previously planned the conferences will take place in the same week with one shared day. This gives a great opportunity to explore the commonalities between Public Health and Positive Psychology. The home of the conference is Harpa, Reykjavik´s spectacular conference and concert hall located by the harbour, downtown Reykjavik.

Registration is now open.
Positive Psychology and Public Health for a sustainable wellbeing society
Dóra Guðrún Guðmundsdóttir
Deploying the science of wellbeing to create a better, fairer and more sustainable world
World happiness and health during two years of COVID-19
Positive emotions interventions for health-related or other life stress
Creating a culture of wellbeing in schools
Connecting motivation, awareness, values and thriving: New Research from Self-determination theory