registration informatioin
Registration will open 30 November 2021. Further details to be added soon.
Bookings are made directly via the registration form or send us an email at ecpp2022(@)sena.is or nphc2022(@)sena.is.
* Please note that there are 100 available slots for students at ECPP and 20 slots at NPHC.

All payments are on-line credit card payments
Accepted credit cards are: VISA and MasterCard
On-line payments are guaranteed through secured site
Notification of cancellation should be sent to Sena, ecpp2022@sena.is or nphc2022@sena.is

Cancellation made before 1 May, 2022 will be charged a service fee of ISK 12.000

For cancellations made after 1 May, 2022, we regret that no refunds of registration fee can be made

The organizers cannot be held responsible for any financial loss resulting from exchange rate fluctuations
important dates
and deadlines
Registration will open
30 November 2021
Call for abstracts
15 November 2021
Deadline for abstract submission
5 January 2022
Notification of abstracts before
11 February 2022
Early bird registration deadline
15 March 2022
Apotek Hotel ****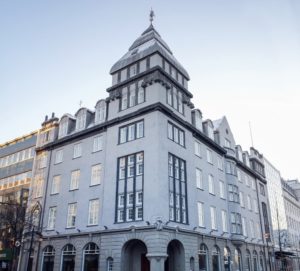 Apotek Hotel – KEA Hotels ****
Austurstræti 16, 101 Reykjavik
Apotek Hotel is a stylish boutique hotel located in the very heart of Reykjavik´s most prestigious shopping, entertainment and cultural district. The historical building formerly housed the pharmacy Reykjavikur Apotek and is widely considered to be one of the most remarkable buildings in Reykjavik.
Guðjón Samúelsson, former State Architect of Iceland, designed the building in 1917. Guðjón built some of Iceland´s most renowned buildings such as the National theater building, Hotel Borg, Akureyrarkirkja church and Hallgrímskirkja church.
Apotek Hotel offers 45 rooms, including eight Junior suites and a tower suite.
To see the exact location and distance between the hotel and congress venue click here.
Free wireless internet
Price
Standard double with breakfast ISK: 55,200 
Icelandair Hotel Reykjavik Natura
Icelandair Hotel Reykjavik Marina ****
Canopy Reykjavik ****
Exeter Hotel ****
Hotel Óðinsvé
Eyja Guldsmeden Hotel
Von Guldsmeden Hotel
Skuggi Hótel – KEA Hotels ***
Centerhotel Plaza ***
Centerhotel Grandi ***
Hotel Frón ***
Hotel Klettur ***